Honesty, Integrity and Customer Service are the foundation for every project we do at Bagby Construction. Maintaining an excellent relationship before, during and after construction is our number one goal.
Our never-ending commitment to quality and excellence has built us a reputation of supreme craftsmanship and outstanding customer satisfaction.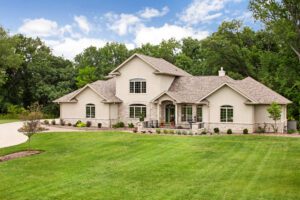 Testimonials
Our experience with Brad and his team has been nothing less than amazing. From initial planning to final walk-through, he covered every detail and ensured that we were 100% satisfied. I would highly recommend Bagby Construction and hope to work with them again in the future!
Matt - Moline
We hired Bagby Construction to build our dream home. They not only built us a house, they built us a home where we will spend years enjoying and creating memories. I can't say enough about their professionalism and great communication throughout the process. They are the best!
Carolyn - Bettendorf